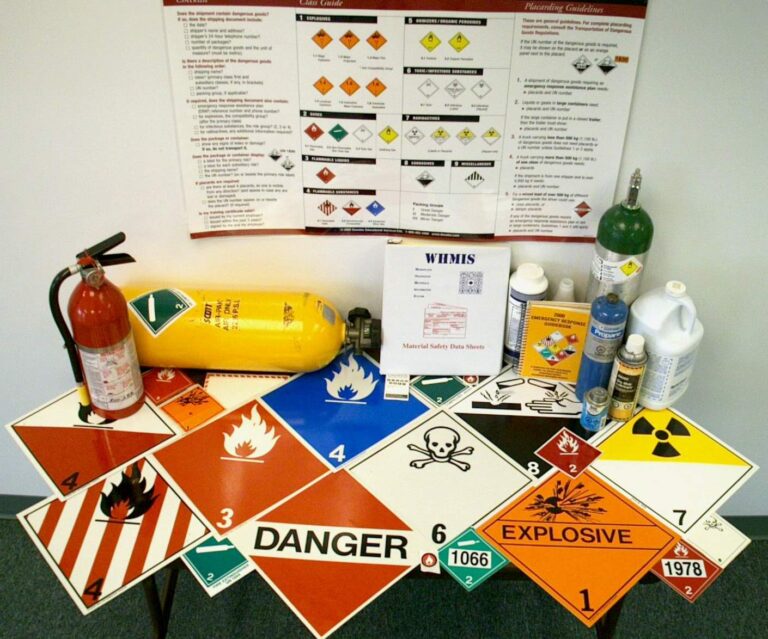 Workplace Hazardous Materials Information – WHMIS
The WHMIS course and provides participants with a working knowledge of the main components of the new WHMIS.  This course will outline the recent changes to WHMIS and will compare WHMIS 1998 to the new WHMIS 2015.  It will include an understanding of the information required to be on labels and material safety data sheets (now called product Safety Data Sheets or SDSs) of all hazardous products found at the work site. Also discussed will be the legal responsibilities of suppliers, employers and workers with respect of legislation.
This course has been updated to align with the Globally Harmonized System for Classifying and Labeling Chemicals (GHS).
Laws to protect the worker
Rights and Responsibilities for the worker, employer, and supplier
WHMIS 2015 Pictograms
WHMIS 1998 Pictograms
Supplier Labels
Other types of Hazard Identification
WHMIS 2015 Workplace Labels
WHMIS 1998 Workplace Labels
Safety Data Sheets (SDSs) and how they compare to WHMIS 1998 MSDSs
The 16 sections of the Safety Data Sheet (SDS)
Understanding Hazards
Controlling Hazards
Emergency Actions and First Aid
Trade Secrets
Conclusion – Workers Role
Length: Two hours
Certificate: Valid for three years
Prerequisite: None
This course is a theory ONLY course and is available in a ONLINE format. For the ONLINE format select:
• WHMIS 2015