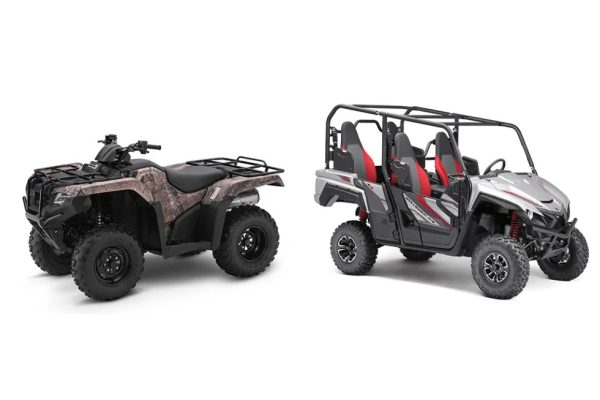 Off-Highway Vehicle Operator
At the end of this course the end-user should be familiar with Utility Task Vehicles (UTV's), and All-Terrain Vehicles (ATV's), their basic structural components, basic function, potential hazards while operating, and how to control those hazards. Due to the large number of attachments available for off-highway vehicles, this course only covers the basics of attachment use and encourages the end-user to take additional training specific to the attachment being used.
End-users should not assume this material alone constitutes complete training. It is expected that a workplace will apply this information as they create their own company specific Powered Mobile Equipment Operator program as part of their company's larger Health & Safety Management System.
Due to the different policies and procedures and equipment utilized on different work sites certain statements in this program may not apply.
The course includes both a theory and practical section. The theory portion includes the following topics:
Course Contents
Related Legislation
Ensuring a Safe Worksite
Emergency Actions
Competency Requirements
Job Planning and Hazard Assessments
Safe Operating Procedures
Prevention of Injuries
Maintaining Equipment
Workplace Requirements
Maintaining Equipment Stability
Material Handling and Attachments
Length: Theory: Two – Three hours – Practical will depend on if you are a skilled, or new operator
Certificate: Valid for three years
Prerequisite: None
Cost: $195.00 + GST