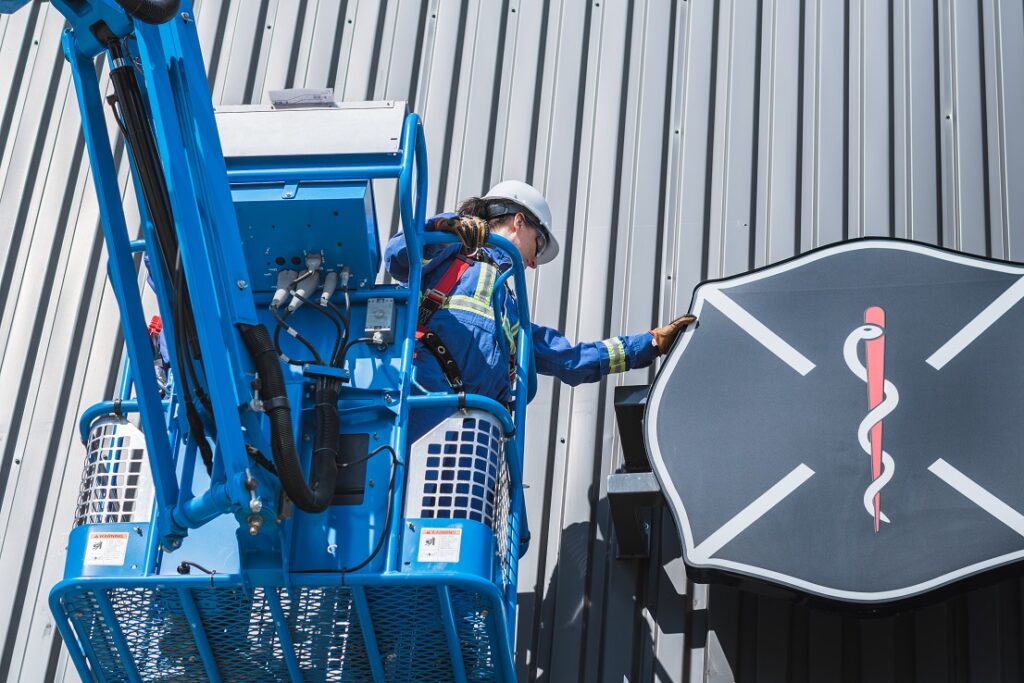 Elevating Work Platforms are sometimes referred to as Aerial work platforms and man-lifts. The Energy Safety Canada™ course requires the student to have practical time on boom lift. 
ESC - Mobile Elevating Work Platforms
This training is for those who plan on working at an oil sands specific work site. Otherwise, Western Canada Fire & First Aid Inc. (WCFF) offers an Occupation Health & Safety (OH&S) compliant Mobile Elevating Work Platforms course.
This 8 hour course provides basic operator training for working with a boom lift or Type 3, Group B Mobile Elevating Work Platforms (MEWPs) as outlined in CSA B354.7:17. Participants discuss the fundamentals of assessing the job scope and understanding workplace requirements and hazards. Participants also engage in hands-on training activities, including a field level hazard assessment, pre-use equipment inspection and basic operation of a MEWP. While this basic course can be used as part of a worker's competency assessment, the employer must designate a worker as a "competent person" based on specific tasks assigned.
Under the direction of an experienced and qualified instructor the successful learner will complete a formal course of instruction that includes both the theory of operation and hands on training with a boom lift.
The learner will operate the MEWP for a sufficient period of time to demonstrate proficiency in the actual operation of the MEWP and will obtain a certificate after successfully passing a comprehensive examination on the subject matter listed below:
• Operators Responsibilities
• Managing Hazards
• Rescue Planning
• MEWP Capabilities
• MEWP Selection
• Pre-Use Inspections
• Operation and Stowing
Length: Approximately eight hours
Certificate: Valid for three years
Prerequisite: Students must have current ESC Fall Protection or OSSA Fall Protection certification.
Cost: $160.00
Note: Students are required to BRING and PRESENT GOVERNMENT ISSUED PHOTO IDENTIFICATION and must be PROFICIENT IN ENGLISH. Students must BRING and PRESENT CURRENT OSSA or ESC FALL PROTECTION CERTIFICATION.