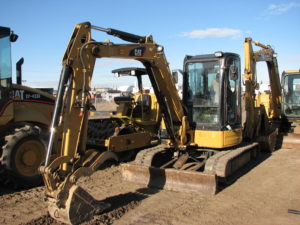 Western Canada Fire & First Aid Inc. (WCFF) offers the Global ™ Training Centre's classroom based (instructor led) Ground Disturbance Level II ®  course. This course is assessed to the Alberta Common Ground Alliance (ABCGA) 201 Ground Disturbance Standard.  For more information, visit the ABCGA website by clicking here.
This one-day program is designed for any party that is supervising a Ground Disturbance, independently performing a Ground Disturbance, or issuing and receiving Ground Disturbance permits. The program ensures that Level II ® personnel are familiar with, and fully understand, all the regulations and variances involved when a Ground Disturbance takes place. The course is presented in a logical sequence – from the pre-planning stage to the actual dig – and highlights the 'musts' compared to the 'shoulds'. Level II ® is the standardized program recognized by industry regulators. Certification is good for 3 years.
Course Outline - (Global™)
Clarify the sources when searching for underground facilities
Providing notification to facility owner
Receiving owner notification
Approvals/Crossing Agreements
Regulations
Creating the Plot Plan/Site Drawing
Line locating
Exposure
Back-fill inspections
Permits and pre-job meetings
Emergency Response Plans
Contacting an underground facility
The competencies of this program are tested and measured through
100% participation of the learning objectives. Participants must
achieve a minimum 80% pass mark on a written competency exam.
Course Duration: Approximately 8 hours
For the classroom based (instructor led) course call 780-469-4887 to be put on a waiting list or to request a quote to train your group at your location.