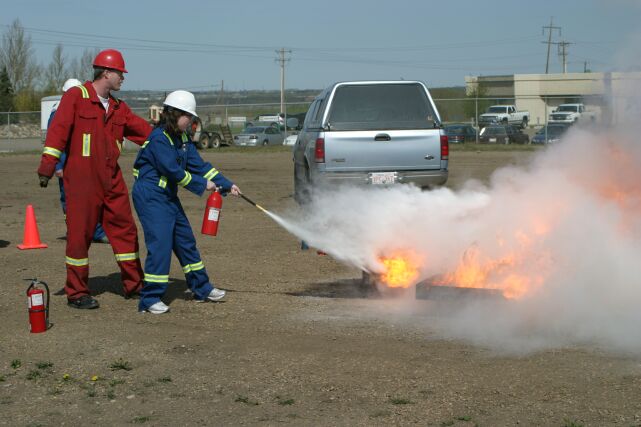 Fire Safety and Extinguisher
The Fire Extinguisher course is intended to provide people with information on fire prevention, evacuation and suppression. Students will learn about fire sciences, what can be done to put the fire out, different extinguisher characteristics and the type and amount of fire a particular extinguisher is designed to put out. Finally we tie all the theory into a practice by allowing the student to extinguish a controlled (live) fire with an extinguisher.
Understanding Emergency Plans
Elements of a Fire / Fire Triangle & Fire Tetrahedron
Characteristics of Fuels
Fire Prevention / Isolating Fuels & Ignition Sources
Classification of Fires
Extinguisher Characteristics
Extinguisher Pictographs
Extinguisher Ratings
Extinguisher Agents
Extinguisher Types & Extinguisher Parts
Fighting a Fire / Pass Technique & Fire Approach
Length: Four hours
Certificate: Valid for three years
Prerequisite: None
Cost: $150.00
Note: This course has been approved for 0.3 CEUs from the Alberta Environment & Parks (AEP) Water and Wastewater Operator Certification Provincial Programs Branch.