Confined Space Basic Rescue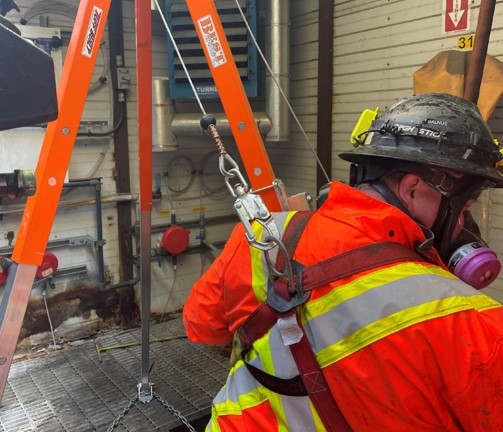 Confined Space Basic Rescue
This course includes both classroom and practical components to provide both the knowledge, and practical skills required to safely rescue a co-worker. The processes taught utilize a simple standardized VERTICAL rescue system.
The course includes a review of confined space legislation and best practices for confined space rescue, an overview of confined space rescue equipment, concepts to consider when planning for confined space rescue, and confined space rescue techniques.
A confined space basic rescue program for your workplace will describe what needs to be done before rescuers can safely enter and attempt rescue from a confined space.
Alberta Occupational Health & Safety Act, Regulation and Code as it pertains to confined space rescue
Preparing for work in a confined space
Atmospheres in confined space
Attendant/Standby personnel
Rescue Planning
Rescue equipment
Psychology of a rescue
Preparing for a rescue
Rescue techniques
Length: Four hours
Certificate: Valid for three years
Prerequisite: Students must have completed employer-approved Confined Space Entry training within the last 12 months.
Cost: $150.00 + GST
.