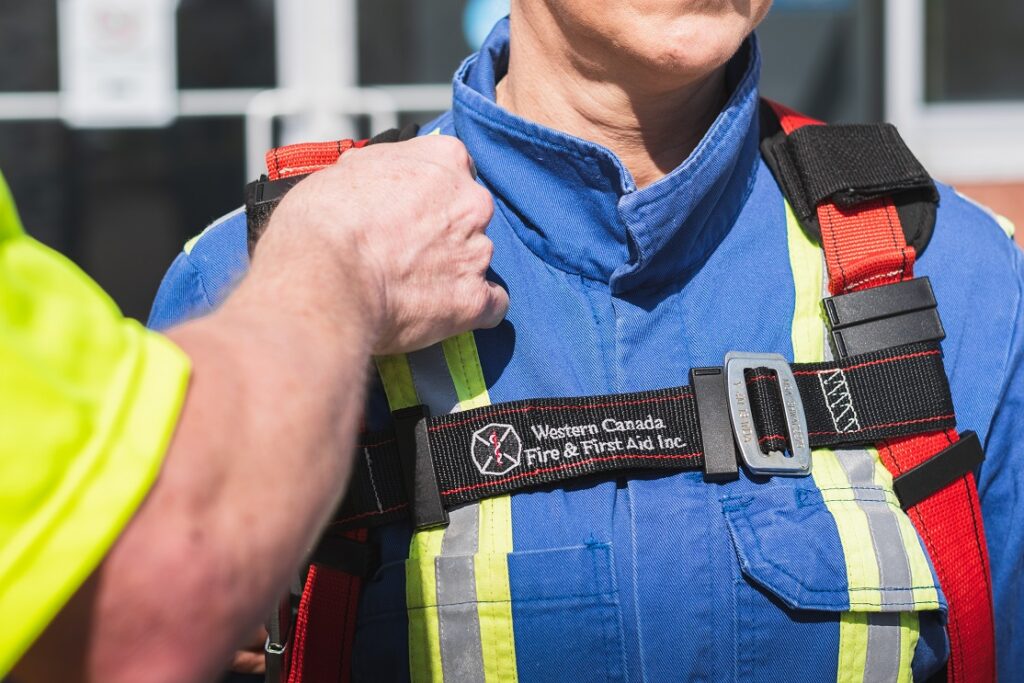 This training is for those who plan on working at an oil sands specific work site. Otherwise, Western Canada Fire & First Aid Inc. (WCFF) offers an Occupation Health & Safety (OH&S) compliant Fall Protection course.
DESIGNED FOR: Workers who need basic fall protection training to work in areas with potential fall hazards. Note: While this basic course can be used as part of a worker's competency assessment, the employer must designate a worker as a "competent person" based on the specific tasks assigned.
Fall protection concepts
Legislation and regulations
Safety measures and best practices
Identifying and assessing fall hazards
Fall arrest systems and equipment
Protection planning
Effects of fall and fall rescue planning
Participants will engage in hands-on training activities, including inspecting, fitting, adjusting and connecting fall protection systems and components
Length: Approximately eitght hours
Certificate: Valid for three years
Prerequisite: None
Cost: $150.00
Note: This course includes a mandatory written theory test (English only).